Attorney Margaret O'Connor
---
Areas of Practice
Attorney O'Connor provides trusted legal representation in all areas of family law, including but not limited to:
Divorce
Paternity
Annulment
Legal Separation
Grandparent Rights
Custody and Physical Placement
Child Support, Maintenance and Family Support
Termination of Parental Rights
Adoption
Children in Need of Protective Services
Juveniles in Need of Protective Services
Adoption
All Post-Judgment Matters
Licensed to Practice:
State of Wisconsin
State of Illinois
United States District Court - Eastern and Western Districts of Wisconsin
United States Court of Appeals - 7th Circuit Court
Certifications/Specialized Training:
Certified Mediation Services for Divorce and Child Custody Cases
Specialized training in Collaborative Divorce and a member of the Collaborative Family Counsel of Wisconsin
Professional Memberships: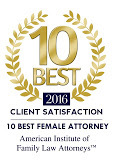 ---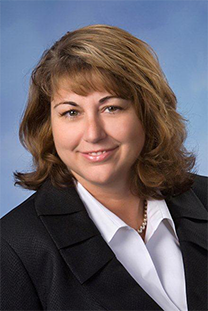 Attorney Margaret O'Connor received her undergraduate degree from the University of Kentucky in 1991. She graduated from Marquette University Law School in 2000. After a few years of working as an Associate Attorney, she left to start her own law firm in Racine, WI.
Attorney O'Connor founded O'Connor Law Offices in 2003. Her early practice included both criminal and family law. Over the years her practice narrowed to family law. After 20 years as a family attorney, she has the experience you need.
She has an excellent trial record. There are those cases that simply cannot be settled and a trial is inevitable. That is when you need an aggressive and experienced trial attorney. Attorney O'Connor is the lawyer to have at those times.
Equally as important are smooth negotiations. Attorney O'Connor is a certified mediator and a former member of a collaborative law group. All cases can be settled provided the parties accept reasonable compromises. Finding fair and reasonable settlements is always a goal. Specially trained in negotiations and years of experience in family law, she has that extra edge you need.
Attorney O'Connor strives to provide you with excellent representation in your family law case. She is an experienced and aggressive attorney that gets great results.
---