Attorney Margaret O'Connor
---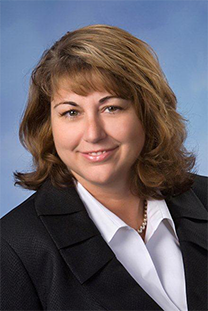 Attorney Margaret O'Connor was born and raised in Elm Grove, Wisconsin and graduated from Catholic Memorial High School in Waukesha County. She attended the University of Kentucky from 1987 to 1991 and graduated with a B.A. in English and a Minor in Philosophy. In the fall of 1991, and unsure of the direction of her career at that time, she attended the National Center for Paralegal Training in Atlanta, GA. From 1991 to 1997, she worked for prominent law firms in Atlanta and Milwaukee.
She attended Marquette University in 1997 and graduated in 2000. During law school, O'Connor clerked for Dean Howard Eisenberg of Marquette University Law School, assisting with criminal appeals and for Wisconsin State Public Defenders office representing defendants in the trial courts.
Upon graduation from law school, O'Connor worked as an associate in the Milwaukee area with a practice focusing in the areas of general practice, divorce and family law, and criminal defense. After cultivating a specific interest in family law and domestic related offenses, Attorney O'Connor broke off to form her own private practice in Racine, Wisconsin. In 2003, she formed O'Connor Law Offices. In 2016, Attorney Heather L. Nelson joined the firm and formed O'Connor & Nelson Law Offices, S.C.
Attorney O'Connor is licensed to practice law in both Wisconsin and Illinois. She practices predominately in Racine, Kenosha and Lake Counties, but will also accept cases in Milwaukee, Walworth and McHenry Counties. Lawyer O'Connor is your trusted advisor during difficult times.
---

Areas of Practice
Attorney O'Connor provides trusted legal representation in all areas of family law, including but not limited to:
Divorce
Paternity
Annulment
Legal Separation
Grandparent Rights
Custody and Physical Placement
Child Support, Maintenance and Family Support
Termination of Parental Rights
Adoption
Children in Need of Protective Services
Juveniles in Need of Protective Services
Adoption
All Post-Judgment Matters
Licensed to Practice:
State of Wisconsin
State of Illinois
United States District Court - Eastern and Western Districts of Wisconsin
United States Court of Appeals - 7th Circuit Court
Certifications/Specialized Training:
Certified Mediation Services for Divorce and Child Custody Cases
Specialized training in Collaborative Divorce and a member of the Collaborative Family Counsel of Wisconsin
Professional Memberships: